Construction Cake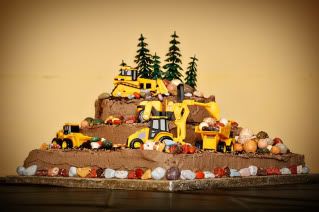 What better cake for a 2 year old tractor, truck loving boy then a cake that looks like a construction work zone. My little guy adores big trucks and whenever we drive pass a construction zone he literally squeals with delight as he tries to get my attention.
I couldn't wait for him to see his cake and his reaction was what everyone mother hopes for. He was so excited and if the cake was closer to the edge of the table, I am positive he would have pulled it down, gobbled it up and grabbed the construction vehicles.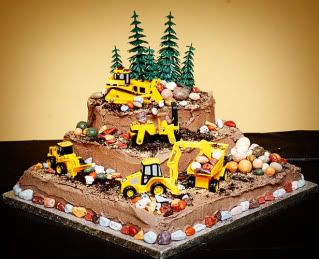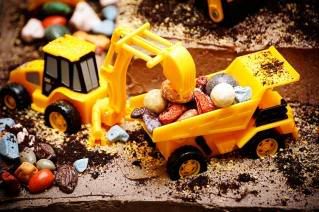 Happy Birthday My Little Man!!!!