I have created a couple of new cakes in the last couple of weeks.
The first is Lightening McQueen, great little cake for the boys. 3 little boys to be specific. There are 3 boys in my daughter's kindergarten class that all celebrated their birthday together, so this was just perfect and despite the food allergies and the changes to my cake recipe, it turned out great and the kids loved it.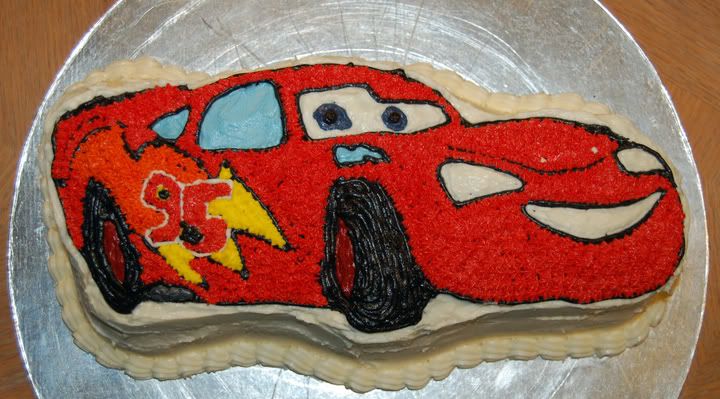 The second cake I created, for this past Sat. was a baby shower cake for good friends of mine. We hosted the baby shower, and naturally I was going to do the cake. This is a pre-baby shower, so we didn't know if they are having a boy or a girl, so the cake was created in pink and blue. I really enjoyed making this cake for them, making the little outfits was very fun.